I'm looking for about 3 people to make some fun layouts using my designs. I'm not organized enough to have an "Official CT" as I do this in between all my legal work and life stuff.

I like the more unconventional type of scrapper whose LO's are whimsical and naive, and mostly just FUN! Obviously the usual blah-blah-blah where you will get my stuff for free, you must spread the word about me on sites, and all that...

Contact me via email through the PROFILE link at right. Send me some links to your BLOG, your GALLERIES, and tell me some stuff about you!

Here is a LO I've been working on for quite some time. I've since reorganized my HD and can't find the bird paper I used (from which I extracted the brown birds) to credit---if you know whose it is, PLEASE let me know!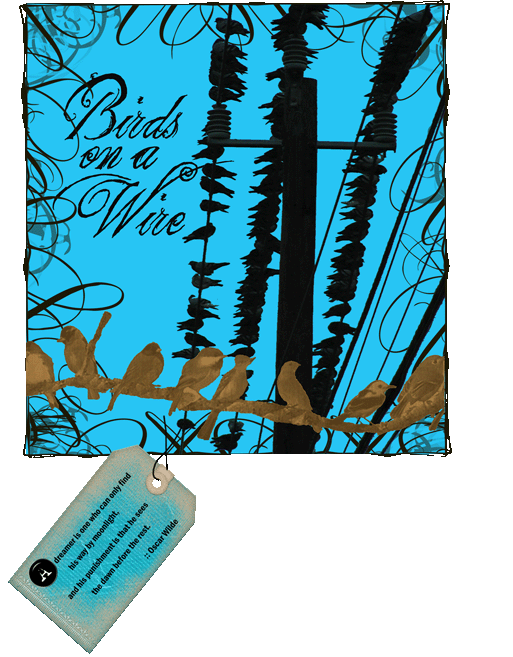 CREDITS: Photo - Bird Silhouette by me!; bird silhouette is an extraction from paper (Sky is the Limit Paper 03) by Berna Datema; Tag (Luxe Tag) by Thao Cosgrove; Tag Tie (Little Ones) by Jessica David; Alpha (The Grad) by Vicki Stegall; Frame (rectangle swirl frame stamp) by [unkown]. FONTS: King & Queen; Franklin Gothic Demi Condensed.

QUOTE: Oscar Wilde - A dreamer is one who can only find his way by moonlight, and his punishment is that he sees the dawn before the rest.
:
: